Redditch Operatic Society presents
the legendary Andrew Lloyd Webber and Tim Rice musical
Palace Theatre, Redditch
Tue 21 to Sat 25 November 2023
Welcome to the
Redditch Operatic Society
The Society was reformed in 1959 and has staged at least one major musical production each year since then. In 2019/20 we celebrated our diamond anniversary.
Here on our website you will find details of our next show, including information on how to book tickets. We hope you will join us at the delightful Palace Theatre in Redditch, for a great evening of entertainment.
We hope you find our website useful and would welcome any feedback. Our Facebook, Twitter and Instagram sites are always being updated, so feel free to head on over there for up-to-date news and events.
We look forward to seeing you soon.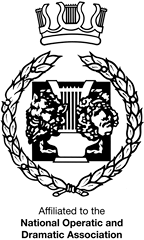 years of the best in musical theatre
WE HAVE A FABULOUS SET OF COSTUMES FOR SALE FOR 'CATS'